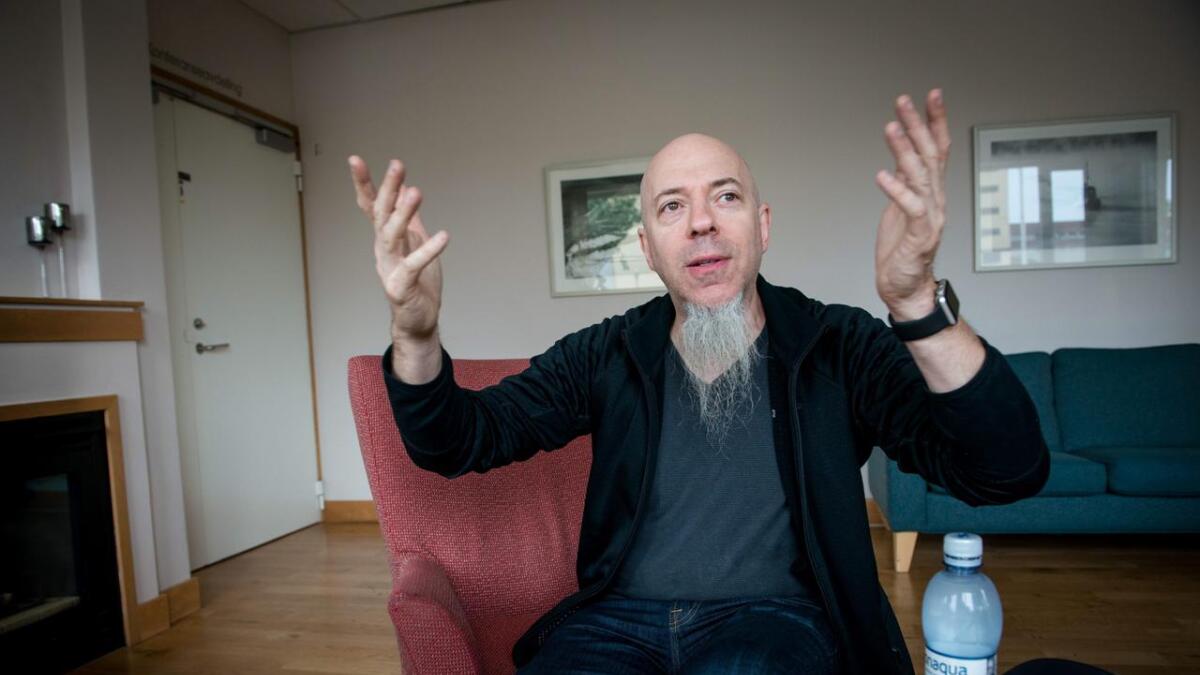 Dream Theater plays in a "fishing village" in Norway
«It's a funny area! Where are we?»
As keyboardist in Dream Theater for the last sixteen years, Jordan Rudess has traveled almost all over the world. This 58-year-old man, who was awarded "Best New Talent" by Keyboard Magazine in 1994, has played with various famous musicians, like David Bowie, Enrique Iglesias and Prefab Sprout. Rudess is considered a keyboard virtuoso. We met the progressive rock icon prior to the Dream Theater concert at Wrightegaarden in Langesund, Norway.
Reigning kings of progressive metal
– Last night I found out that we were going to play in what to me seems like an interesting and cool fishing village. Very exciting! And of course it is great to be back in Norway again. There are always supportive fans here, says Rudess.
Dream Theater's history is the story about a band, which after thirty years in the industry, belongs to the elite of the progressive metal bands in the world. The band has millions of fans and is a source of inspiration for many musicians.
– From where do you draw your inspiration?
– You know, things changes and develops. My relations to Dream Theater and the guys in the band have gone through many changes. People have come, and people have gone. Transformations like these keep things a little bit fresh. To get a superstar drummer like Mike Mangini is one of the changes that has been incredible. You learn so much from playing with such skillful people, Jordan Rudess says.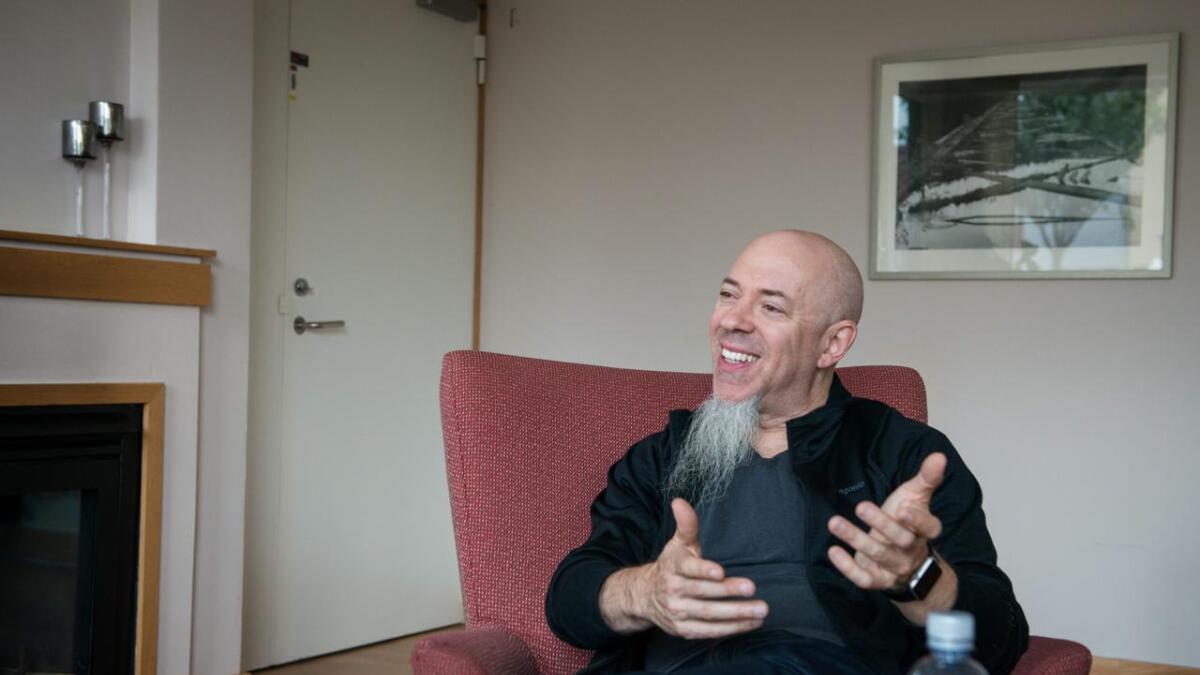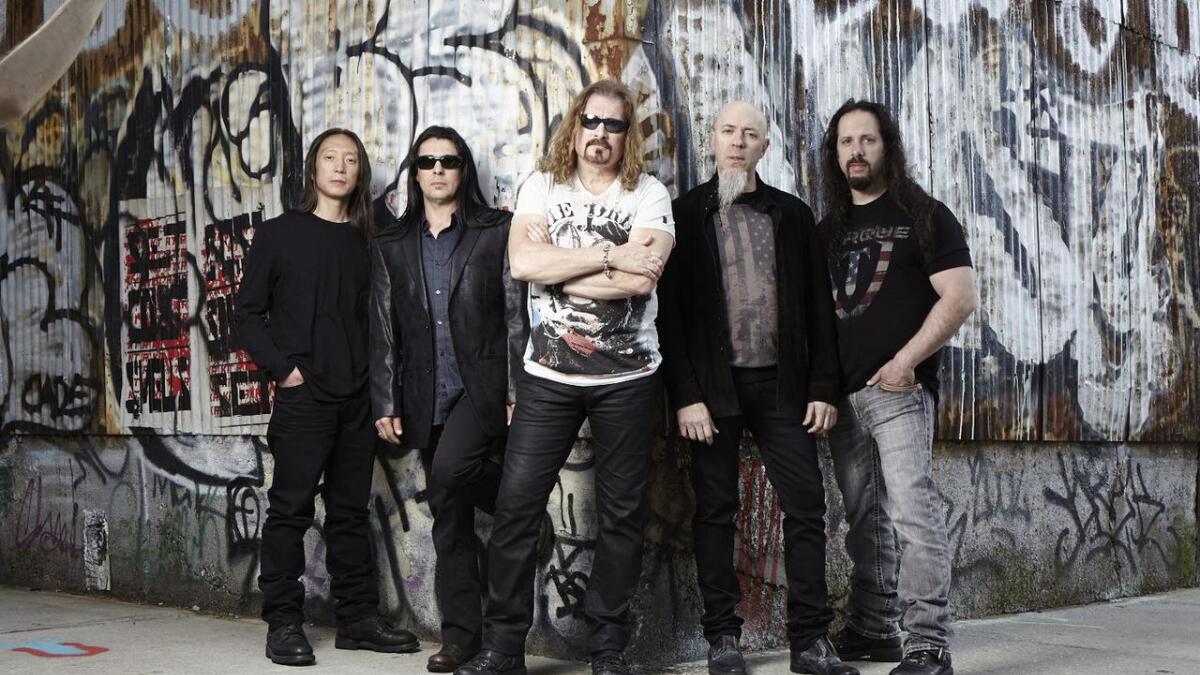 A journey through thirty years
The set list for the concert at Wrightegaarden has already been set when we meet Rudess, Tuesday afternoon. The band has decided to play songs from each and all Dream Theater albums, to present Dream Theaters development through out the years.
Artikkelen fortsetter under annonsen.
– Music is life for us. We are not a fashion band. We are real musicians with a huge interest in trying new things on our albums. I am just lucky to have found this particular combination of dedicated guys, says Jordan Rudess, who grew up as a classical pianist. The keyboardist is definite when he says that he finds an enormous value and musical inspiration in diverse kinds of music. And he is thrilled to be a part of Dream Theater.
Why he never drinks alcohol before he goes on stage
– Do you feel a pressure to perform when you are a part of such a successful band?
– Mostly I just enjoy being a part of it. It is a nice occasion to produce music and at the same time know that so many people are listening to your music. Though, some times – like before a tour – I can think: Oh my God, I have so much music I have to learn, so much work. Maybe sometimes I even have a bad dream before the tour starts about not being sufficiently prepared. But I always get the job done, he says.
He is clear on the fact that alcohol is never a part of the preparations before going on stage.
– That would have been impossible. The music is simply too complex. I have a big responsibility towards my colleagues in the band, and not at least to the audience. If you have a beer before the show, the chance of fucking up increases. It is ok to make a mistake, but mistakes are hard to defend if you have contributed to it beforehand, the musician claims.
– What about Dream Theater's future?
Artikkelen fortsetter under annonsen.
– We have been working hard on a new album, which will be released early next year. The good thing with this band is that we always manage to change the direction a bit. I think the Dream Theater fans will find what we have been working on interesting.